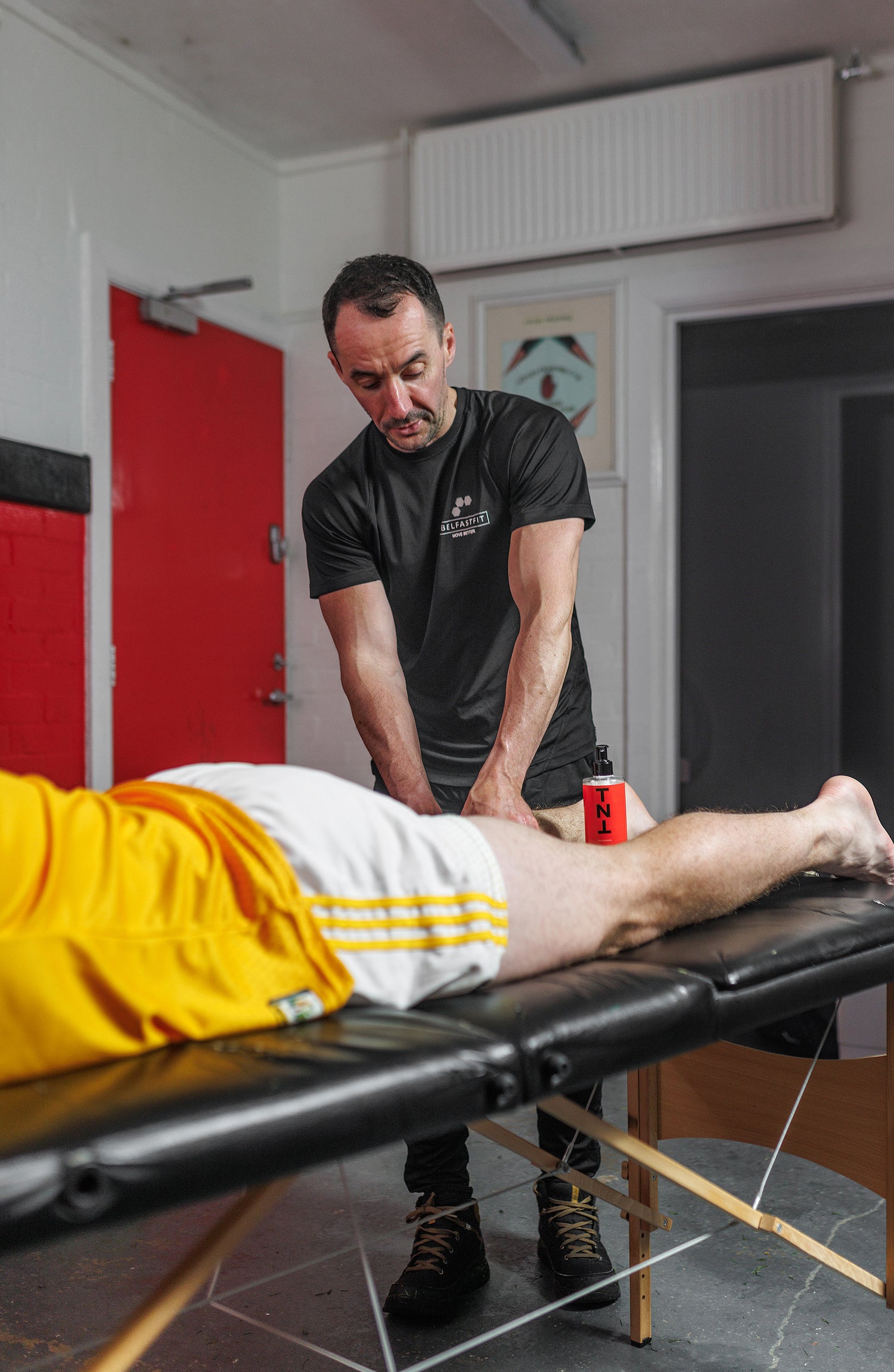 The TNT Story
Founded in 2021 by Sports injury practitioner Tommy Mc Kernan, we have created the TNT Performance Cream range.
Tommy has worked with elite athletes for over 8 years, so he knows all about injury, performance and recovery.
Where did the name TNT come from you might be thinking? It is close to Tommy's heart. 'T' stands for Tom, his son. 'N' stands for Nic, his wife and 'T' for Tommy himself.
We will have to add 'R' for recovery somewhere for his new daughter Ruby. 
Tommy's years of experience, treating elite athletes and hearing their feedback has helped us create our creams. Athletes are always striving for that extra 1% and after 2 years of extensive research and testing, TNT was created to help them achieve this.